Custom Magnets
Custom Magnets
HBHAISHU

Zhejiang

15-30days

50 Ton/Tons per Month
Neodymium-Iron-Boron magnet is the most commonly used rare earth magnet. Neodymium-Iron-Boron magnet is far more powerful and retain their magnetism better.It is used as industrial magnets for motors, speakers sensors and others.
Custom Magnets
1.Component:
Neodymium-Iron-Boron magnet is available magnet with highest commercial performance, known as magneto.Neodymiuml Iron Boron magnet is rare earth magnet. The main raw materials are rare earth metal neodymium, metallic element iron, nonmetallic element boron, and a small amount of dysprosium, niobium, aluminum, copper and other elements.
2.Process:
Neodymium Iron Boron adopts powder metallurgy process.First,put a certain proportion of raw materials in medium frequency induction melting furnace smelting to get alloy ingot,then be broken into powder, compact in the field, sinter and anneal in the vacuum sintering furnace to obtain a certain magnetism of permanent magnet blank,then B-H curve testing.After machining processes,such as grinding,drilling,slicing,and surface treatment to get the final neodymium-iron-boron magnet.
3.Grade&Shape&Coating:
Neodymium Iron Boron, NdFeB, magnets exist in a variety of grades(N52,N50, N48,N45,N42,N40,50M,48M,45M,42M,40M,38M,35M,48H,45H,42H,40H,38H,35H,
45SH,42SH,40SH,38SH,35SH,40UH,38UH,35UH,33UH,30UH,38EH,35EH,33EH,39EH,33AH,30AH).
N52 is the strongest Neodymium-Iron-Boron magnet.It has higher performance with small size.The common shape is cube,bar,disc,ring,segment and custom-made.NdFeB magnets require a protective coating to prevent corrosion.The type of the coating are electroplating Ni,Zn,Au,Ag,IVD Al,epoxy,phosphating.
4.Advantage &Disadvantage
Neodymium Iron Boron has extremely high magnetic properties. Its maximum magnetic energy product (BHmax) is more than 10 times higher than Ferrite.Its mechanical processing performance is also quite good.And it is hard texture and has stable performance.The disadvantage is the low Curie temperature point,the poor temperature property, and it is easy to break.
5.Applications:
Neodymium-Iron-Boron has a good cost performance, so its application is extremely wide.It is usually used in industry,transportation,IT,household appliance and so on.
6.Working Temperature
| | |
| --- | --- |
| Grade | Max.Operationg Temperature |
| N52,N50 | 60℃(140°F) |
| N48,N45,N42,N40 | 80℃(176°F) |
| 50M,48M,45M,42M,40M,38M,35M | 100℃(212°F) |
| 48H,45H,42H,40H,38H,35H | 120℃(248°F) |
| 45SH,42SH,40SH,38SH,35SH | 150℃(302°F) |
| 40UH,38UH,35UH,33UH,30UH | 180℃(356°F) |
| 38EH,35EH,33EH,39EH | 200℃(392°F) |
| 33AH,30AH | 220℃(428°F) |
7.Packaging & Delivery
Packaging Details:Standard export seaworthy package.Cartons with foam protected, or according to customer's request.
Delivery: EMS, DHL, TNT, UPS, container shipping.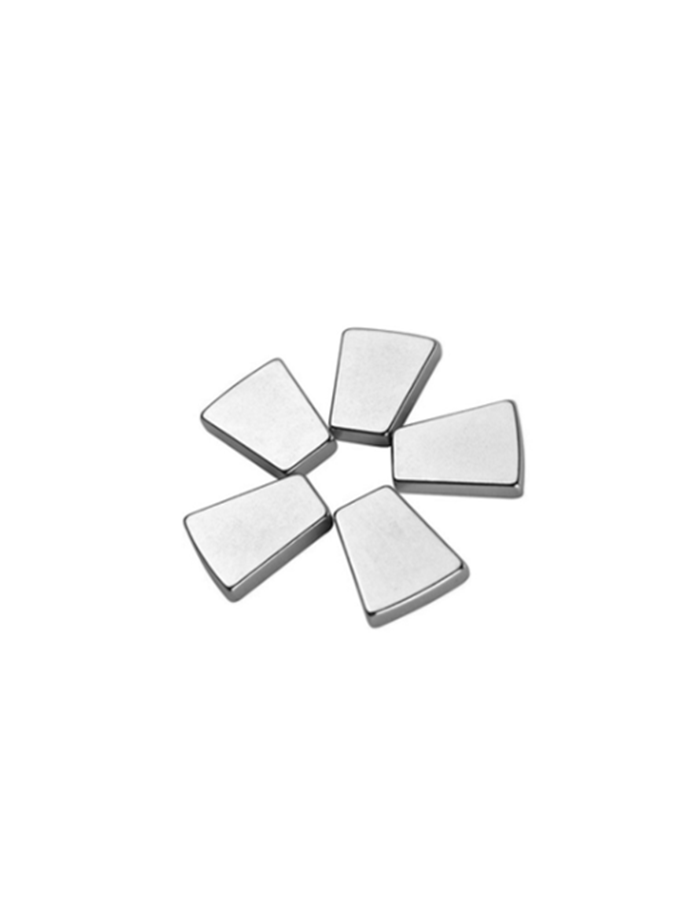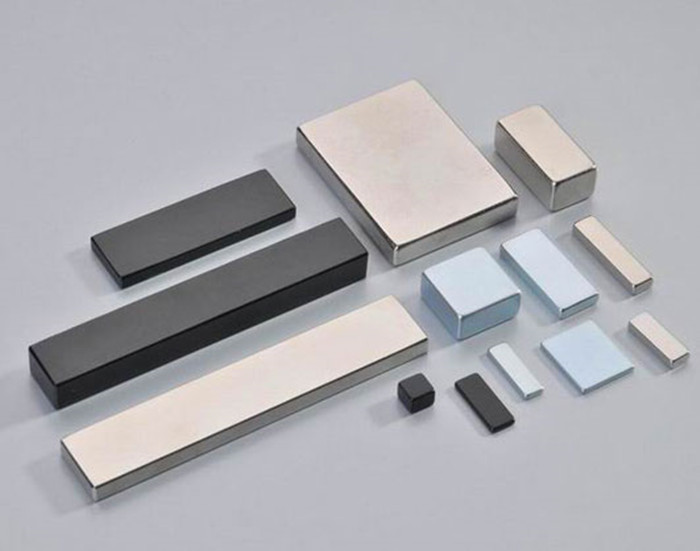 FAQ:
1. Do you provide free samples?
If we have the products in stock, the samples is free. But customer should bear all the shipping costs. Meanwhile, custom-made sample is available.
2. What's the minimum quantity customer can order?
We accept small order.

3.What is the lead time?
Usually sample lead time is 5-10 days after payment has been confirmed.
Normal order is 15-30days,it depends on customers' quantity
4. What's our payment terms?
We can accept T/T and LC payment terms, it also depending on delivery and total amount.
5.How do you guarantee the quality?
We will track and monitor whole production process, as well as test to each process.Besides,we are willing to accept customer testing.
6. What's our working time?
We will give you reply through email/phone Online chat tool within 24 hours.